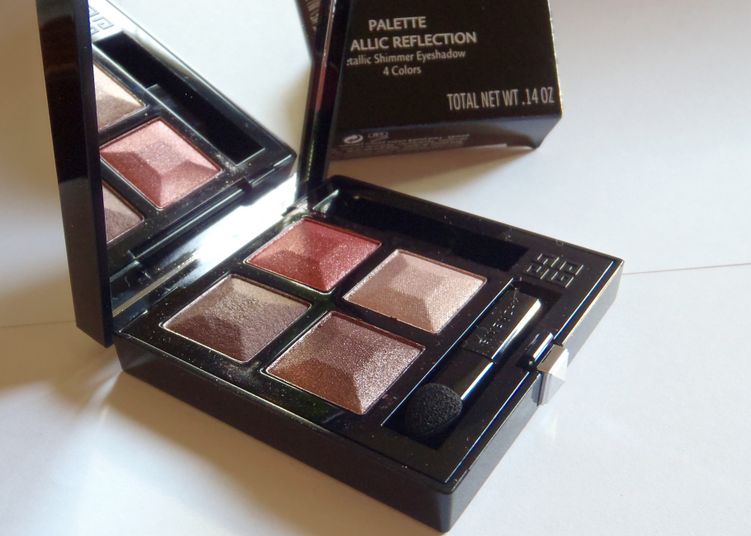 GIVENCHY AUTUMN-WINTER 2015 VINYL COLLECTION is focused on lights and reflection.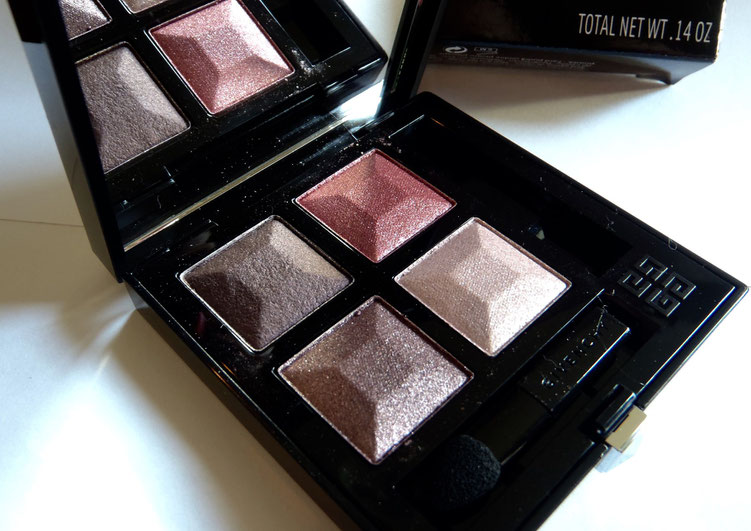 PALETTE METALLIC REFLECTION - 4 color metallic eyeshadows. The bottom right champaign color is very soft. Givenchy makeups were only available @sephora until 2015 in US. Now I found them@NEIMAN MARCUS too.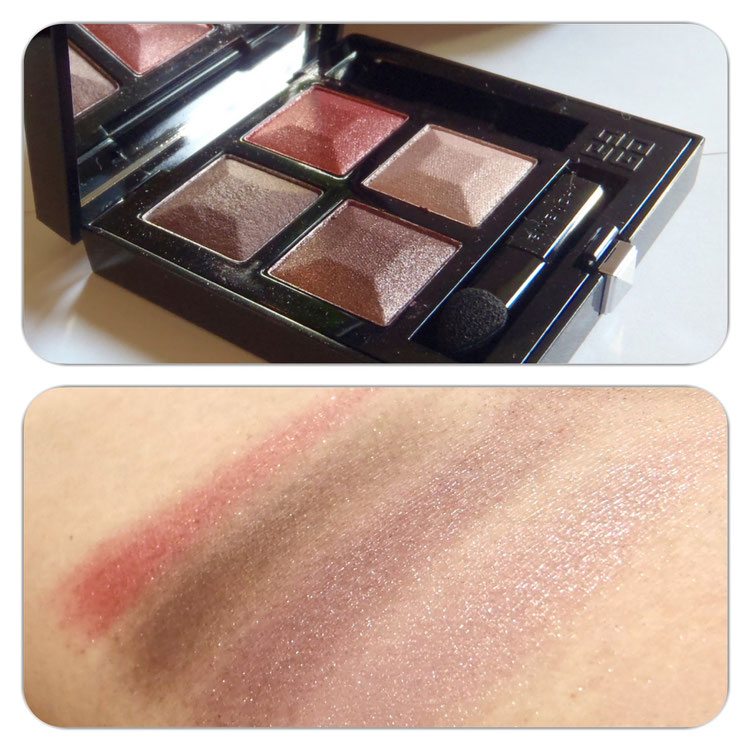 4 color eyeshadows on skin. Champaign color looks a bit pink sometimes.